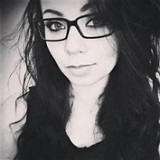 For busy professionals, there never seems to be enough time during the day to complete every task given at work. A lot of things are happening at once that you need to practice multitasking to finish up everything.
Juggling multiple tasks such as projects, campaigns and writing proposals all at the same time is a serious business. Not everyone was given superpowers to handle daily grind but you can use effectual gadgets or system to manage your time well.
To help you out in catching up with your work demands, here are more realistic and cost-effective alternative tools that will make you work smarter and happier.

=>> Click to read the full article...