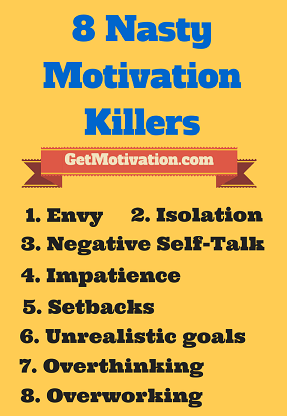 Sometimes, success is less about what you do and more about what you don't do. When it comes to breaking free of bad habits and motivation killers, it is often easier to begin by cutting bad habits before introducing good ones.
Are you struggling to get motivated? Having trouble reaching goals or crossing items off your to-do list? Maybe you need to kick one or more of these nasty motivation road-blocks to the curb.
1. Envy

=>> Click to read the full article...