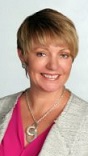 When I was younger, I developed a limiting belief around money that restricted me from attaining the professional and financial success I longed for.
You see, just a few short years ago I was buried in over $120,000 in debt. It seemed like no matter what I did, I couldn't seem to dig myself out. I was an entrepreneur, but I wasn't making money. Quite the opposite in fact! And, what's worse is I was also struggling with my weight and self-image. All of these things
were making it really hard to stay positive.

=>> Click to read the full article...