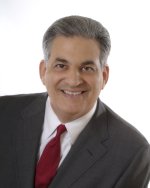 A huge mistake many salespeople make (I've caught myself doing this many times), is attempting to persuade our prospect to buy what "we" like without considering what "they" like.
Have you ever done that? After all, because 'I' think this style looks best, obviously the prospect must, too." Or, "'I' like this financial growth plan better than any of the others." Maybe even, "Take a look at this widget; it's got 107 ways that you can blah blah blah, blah blah blah. Isn't it magnificent!?"

=>> Click to read the full article...