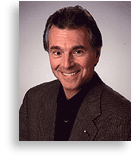 I think everybody needs to know "who is the best customer for me?" Here's how you can generate a description of that individual.
List five of your best current customers. After you have them listed, describe as many characteristics of each one as you can. How do they do business; how do they think; where did they go to school; what information sources do they turn to; what level of financial success are they experiencing; how many different locations are they operating from?
Also note what resource they came from. Were they a referral? Did they come from a response to advertising or direct mail, or what?
Similarly, do a detailed description of the characteristics of your five worst customers. By worst I mean the ones that are hardest to work with, the ones who are the toughest ones to please, the ones that are generating the least profitability for you in comparison to the amount of time an energy you put into dealing with them .
When you finish doing that exercise, compare your five best customers to your five worst customers and look for the characteristics that distinguish them. Then ask yourself what prospecting methods could I employ to find more of these best customers and to avoid running across more of these worst customers?
So identify an ideal customer for you. Don't focus on the negatives, focus on the positives. What does a good customer look like? What do they sound like? Where do they go? What do they do? How much money do they have? How easy are they to access?
____________
Jim Cathcart
Member: Speakers Roundtable – Speakers Roundtable is a consortium of some of America's foremost professional speakers, sales trainers and seminar leaders. All members are dedicated to serving their training, motivation and consulting clients with pertinence, excellence and extraordinary value. To learn more visit www.speakersroundtable.com.