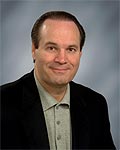 The process of attending to established clients and winning new ones can appear to be a precarious juggling act. The juggler's fear is that if any of those whirling balls drop, the act fails. The bad news is if the balls drop too often, the fear will probably come true. The good news is that if a ball or two occasionally drops, the act usually can be salvaged.
The successful salesperson needs to learn to balance and organize his performance so the movement continues in a positive, exciting direction. How do you, the modern super salesperson, accomplish this?

=>> Click to read the full article...