Menu
Each issue features exciting advice and ideas from the leaders in motivation and self-improvement! As a member of our free newsletter you get action packed ideas that you can implement right now to put yourself on the fast track to personal success.

Steve Diggs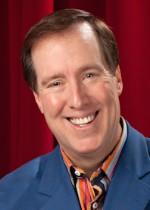 Steve Diggs (CSP) knows how to develop leaders. He led his own advertising agency and broadcast production company for 25 years. Upon selling it, he has built an internationally acclaimed speaking, consulting and writing business. Steve teaches his Fast-Forward Leadership Programs™ to companies and organizations around the globe. He's the author of ten books.
Since joining the professional speaking industry, Steve has become one of America's most sought after keynote and breakout speakers, leadership trainers, and C-Suite thought leaders. He is the recipient of the National Speakers Association's Certified Speaking Professional (CSP) designation.
Steve has shared his insights with over 3,000 audiences on five continents. A bestselling author, he has also written 100's of published articles in leading resources, which have appeared both online and offline. He is a gifted communicator who inspires his audiences with wit, storytelling, and a deep knowledge of leadership strategies, branding and communication skills.
Steve Diggs Articles ...
The Myth of the 40-Hour Work Week
Quotes by Steve Diggs ...
"Great salespeople are the ones who pay no attention to the clock. As a matter of fact, they see the clock as their friend. They realize that most of their peers are clock-watchers who can't leave work early enough." -- Steve Diggs
"Laziness and diligence have one thing in common. They are both self-fulfilling prophecies. Whichever way you choose to spend your life will be fulfilled in the way your life ends up. Choose carefully." -- Steve Diggs