Menu
Each issue features exciting advice and ideas from the leaders in motivation and self-improvement! As a member of our free newsletter you get action packed ideas that you can implement right now to put yourself on the fast track to personal success.

Mark Victor Hansen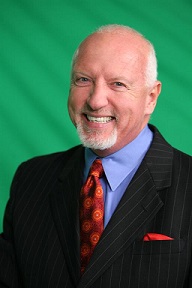 An innovative entrepreneur and leading expert in the area of human potential, Mark Victor Hansen is known as the Master Motivator, and for good reason. For more than 25 years, Mark Victor Hansen has influenced society's top leaders and the general public on a global scale.
His mission: To save, lives, fortunes and futures. As a professional speaker he has given over 5,000 presentations worldwide in virtually every major city in the United States and Canada. He is in high demand as a keynote speaker and seminar leader by many of North America's top corporations and professional associations. Time and again, Mark continues to receive high accolades as a top rated speaker from his audiences.
Mark Victor Hansen is also the co-creator of the widely successful Chicken Soup for the Soul series. The series TIME magazine calls "The publishing phenomenon of the decade" has collectively sold over 30 million copies in North America alone, making it one of the most successful publishing "franchises" in America. Mark has also co-authored the One Minute Millionaire with Robert Allen.
In addition to his live seminars, Mark has made a profound difference in the lives of millions through his extensive line of book and audio programs. He is a widely published author with many popular books such as Dare to Win (Berkeley), The Aladdin Factor (Berkeley), and Out of the Blue (Harper Collins). His most popular self-published titles include Future Diary, Visualizing is Realizing, Sell Yourself Rich, Unlimited Riches, How to Achieve Total Prosperity, Treasury of Quotes and The Miracle of Tithing.
Mark has been a member of the National Speakers Association since 1974, having earned a C.S.P. (Certified Speaking Professional) which has been achieved by less than 7% of their membership. He has been seen my millions on television shows such as: CNN Eye to Eye, QVC, The Today Show, The Caryl & Marilyn Show, The The Nostalgia Channel, and featured in several national magazines including: Entrepreneur, Success, Forbes, Time, Working Woman, People Magazine, as well as hundreds of newspaper articles, and over 500 radio talk-show programs.
Mark Victor Hansen is reshaping the vision of what is possible in our lives and is credited with having a profound influence on the attitudes and actions of those who hear him One story at a time.
Quick Navigation:
Quotes by Mark Victor Hansen ...
"Your belief determines your action and your action determines your results, but first you have to believe." -- Mark Victor Hansen
"Whatever you're ready for is ready for you." -- Mark Victor Hansen
"Big goals get big results. No goals gets no results or somebody else's results." -- Mark Victor Hansen
"Imitate until you emulate; match and surpass those who launched you. It's the highest form of thankfulness." -- Mark Victor Hansen
"Dedicate yourself to the good you deserve and desire for yourself. Give yourself peace of mind. You deserve to be happy. You deserve delight." -- Mark Victor Hansen
"Improve your business, your life, your relationships, your finances and your health. When you do the whole world improves."
-- Mark Victor Hansen
"Lack of forgiveness causes almost all of our self-sabotaging behavior." -- Mark Victor Hansen
"Ideas attract money, time, talents, skills, energy and other complementary ideas that will bring them into reality." -- Mark Victor Hansen
Articles by Mark Victor Hansen ...
Shifting Perspective For Phenomenal Rewards
Potentialize Your Opportunities
Video Presentation of Mark Victor Hansen ...
Featured:
Rip-Roaring Wealth: Become Wealthy Beyond Your Imagination By Mark Victor Hansen