Motivational and Self Improvement Affiliate Programs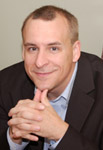 If you are in a hurry you can go straight to our Motivation and Self Improvement Affiliate Program, and other affiliate recommendations. Or continue reading....
Hi, my name's Josh Hinds. You have reached a special section of this site. It's not that there's anything that's meant to be kept secret, it's just that the main focus and mission of the site is to:
Give as many people access to the leading motivational and self-improvement speakers, authors and trainers around the world as possible -- and to offer continually expanding motivation resources.

So, while our core mission is to inspire others --over the years I've received countless requests from people that want to attempt to model what I'm doing with this web site and in my business.

You see, my web site and the related newsletter I offer -- are primary components in my business (as are the writing, motivational keynote speaking and coaching and mentoring that I do).
So, with that said I'll use this space to share some of the better affiliate programs that I think you can benefit from joining. It is at this point that I'd like to share a thought with you that has served me well since starting out (I started this site in its earliest form in late 1996 / early 1997).

From the beginning I've always tried to keep things tightly focused on the core niche' of my site -- that being motivation, personal development, and self-improvement. Quite simply, if it didn't fit in that target group it wouldn't be included on the site. Admittedly this is a bit elementary now, but at the time most folks seemed to miss the importance of this.

Even to this day you can find countless sites that claim to reach a target group, yet run countless affiliate programs & unrelated ads on them. Hopefully this isn't something you're doing now. If so, I hope you'll do yourself a favor and get more focused on your audiences interests.

Now that I have covered that -- and assuming you run a web site which has an audience where your web site visitors have similar interests to mine -- here are some self-improvement related affiliate programs that you should explore and consider signing up for...
---
Home | Free Motivation Newsletter