Menu
Each issue features exciting advice and ideas from the leaders in motivation and self-improvement! As a member of our free newsletter you get action packed ideas that you can implement right now to put yourself on the fast track to personal success.

Rosemarie Rossetti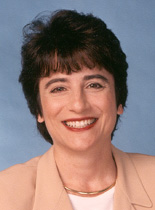 Rosemarie Rossetti, Ph.D., a nationally acclaimed inspirational speaker, is a courageous survivor and fighter. While riding her bicycle on June 13, 1998, her life changed in an instant. A 3 ½ ton tree came crashing down on her, breaking her back and neck and injuring her spinal cord.
Now paralyzed from the waist down, Rossetti "walks her talk" as she shares her life lessons learned during her recovery. Rossetti proclaimed that, "Survival is about continuous renewal." She lives her lessons by doing something new everyday.
She has overcome the most devastating events and turned her tragedy into triumph. She continues to move forward despite overwhelming obstacles and helps her audiences to view life with a fresh perspective. She has a powerful effect on people, helping them to embrace that the impossible just might be possible. After hearing Rossetti, audiences reflect on their lives and are better able to chart their course of action. Many have told her that she changed their lives through the power of her inspiration.
Rossetti is the author of a monthly inspirational column that is distributed in multiple print and electronic outlets. She is also writing her inspirational memoir.
Rossetti notes that, "Change is inevitable - it's how you react to the changes in your life that makes all the difference. Change is a catalyst for growth- growth brings incredible opportunities."
Adversity can be viewed as a detour and not a disaster. Rossetti gives insights on how to bounce back from a tragedy and cope with the change. She shows her audiences how to set new goals. Her main focus is demonstrating how to live life with conviction.
As Rossetti speaks, there is stunned silence. Her words paint vivid pictures for the audience and deeply touch their hearts and spirits. She shares her message in such a way that the audience hears it, connects with it, and actually resonates it. The silence is broken by laughter as Rossetti interjects humorous experiences.
Entertaining as well as motivational, she delivers a compelling message. To see Rossetti in action is an experience that will long be remembered.
Quotes by Rosemarie Rossetti ...
"Adversity precedes growth." -- Rosemarie Rossetti

"It is important that you recognize your progress and take pride in your accomplishments. Share your achievements with others. Brag a little. The recognition and support of those around you is nurturing." -- Rosemarie Rossetti

Visit the Rosemarie Rossetti website.