Menu
Each issue features exciting advice and ideas from the leaders in motivation and self-improvement! As a member of our free newsletter you get action packed ideas that you can implement right now to put yourself on the fast track to personal success.

Richard Carlson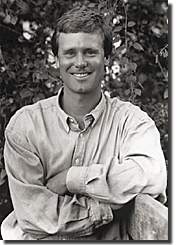 Richard Carlson, whose Ph.D. was in Psychology, was considered to be one of the foremost experts in happiness and stress reduction in the United States and around the world.
Dr. Carlson is the author of twelve popular books including the runaway best-seller, Don't Sweat the Small Stuff. Don't Sweat was named the 1997 #1 best-selling book in America by USA Today. It sold over 4 million copies in its first year alone and is one of the fastest selling books of all time.
Dr. Carlson's book, Don't Worry Make Money joined Don't Sweat the Small Stuff as the #1 best-seller on the New York Times Best-Seller list, thus making him one of the few authors in history to have two #1 best-sellers at the very same time. His other best-selling books include You Can Be Happy No Matter What
, You Can Feel Good Again and Handbook for the Soul.
Richard, who was committed to "not sweating the small stuff" in his own life lived in Northern California with his wife, Kris and two daughters. Sadly Dr. Richard Carlson passed away unexpectedly in December 2006. His message which he shared and is readily available through his bestselling books will live on and continue to inspire countless people.
Born: May 16, 1961
Died: December 13, 2006
Quotes by Richard Carlson ...
"The ill effects of thought come about when we forget that thought is a function of our consciousness... an ability that we as human beings have. We are the producers of our own thinking." -- Richard Carlson
"No one knows exactly where thought comes from, but it can be said that thought comes from the same place as whatever it is that beats our heart... it comes from being alive." -- Richard Carlson
Richard Carlson Video Presentation ...