Menu
Each issue features exciting advice and ideas from the leaders in motivation and self-improvement! As a member of our free newsletter you get action packed ideas that you can implement right now to put yourself on the fast track to personal success.

John Maxwell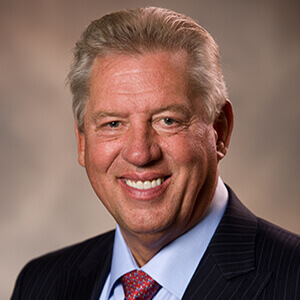 John Maxwell is a keynote speaker and best selling author of numerous books, including the New York Times and Wall Street Journal bestseller, The 21 Irrefutable Laws of Leadership.
In 1985, John Maxwell founded The INJOY Group, a collection of distinct companies that provide resources and services that help people reach their personal and leadership potential.
In addition to building a successful organization, John has authored more than thirty books, including the New York Times best sellers The 21 Irrefutable Laws of Leadership and Failing Forward.
Called the nation's foremost expert on leadership, John was born in central Ohio five and a half decades ago. He credits his excellent leadership instincts and his early leadership training to his father, Melvin Maxwell, whom he followed into the ministry. For over twenty-five years, John led churches in Indiana, Ohio, and California.
In 1995, John began dedicating himself full-time to writing, speaking, and consulting. Each year he speaks live to more than 350,000 people. Known as a dynamic communicator, he is in high demand on the topic of leadership, and he speaks to many American corporations and entrepreneurial organizations.
He also is a popular speaker for churches, non-profits, sports organizations, and television programs. In addition, he dedicates time each year to teaching leadership internationally.
John has earned bachelor's, master's, and doctoral degrees and has also received five honorary doctorates.
Two of John's favorite books are How to Win Friends & Influence People by Dale Carnegie, and As a Man Thinketh by James Allen.
Quotes by John C. Maxwell ...
"Leaders must be close enough to relate to others, but far enough ahead to motivate them." -- John Maxwell
"The greatest day in your life and mine is when we take total responsibility for our attitudes. That's the day we truly grow up."
-- John Maxwell
"The whole idea of motivation is a trap. Forget motivation. Just do it. Exercise, lose weight, test your blood sugar, or whatever. Do it without motivation. And then, guess what? After you start doing the thing, that's when the motivation comes and makes it easy for you to keep on doing it." -- John Maxwell
"The greatest mistake we make is living in constant fear that we will make one." -- John Maxwell
"All leadership is influence." -- John C. Maxwell
"We choose what attitudes we have right now. And it's a continuing choice." -- John Maxwell
"The pessimist complains about the wind. The optimist expects it to change. The leader adjusts the sails." -- John Maxwell
"A leader is one who knows the way, goes the way, and shows the way." -- John C. Maxwell
Articles by John C. Maxwell ...
Beyond Cooperation By John Maxwell
How to Love Your Work. The ABC's of Loving Your Job by John C. Maxwell