Menu
Each issue features exciting advice and ideas from the leaders in motivation and self-improvement! As a member of our free newsletter you get action packed ideas that you can implement right now to put yourself on the fast track to personal success.

Denis Waitley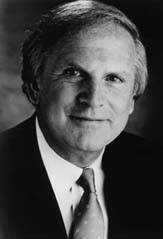 Dr. Denis Waitley is one of the most sought after speakers in the world. His program "The Psychology of Winning", is the all-time, best-selling audio cassette program on personal and professional excellence.
On a daily basis he goes one-on-one with "Fortune 500" executives, top sales people, business leaders, educators and others who are searching for the best that is in them.
During the 1980's Dr. Waitley served as Chairman of Psychology on the U.S. Olympic committee's Sports Medicine Council, dedicated to the performance enhancement of our Olympic athletes in world competition. Dr. Waitley also studied, counseled and trained Super Bowl champions, astronauts and returning POW's.
He is a graduate of the U.S. Naval Academy at Annapolis and holds a doctorate degree in human behavior. Dr. Waitley is the author of numerous best selling books including "Seeds of Greatness
", "The Winner's Edge", "The Double Win", "Being the Best", "Timing is Everything", and "Empires of the Mind".
From the Halls of Congress to Carnegie Hall, from the Opera House in Sydney, Australia to Parliament Houses in Europe, from Asia and the pacific Rim to Atlanta, from the boardroom the locker room, Denis Waitley is the recognized Ambassador of Achievement. His breakthrough research and wisdom has made a difference for millions and will make a difference for you.
Quotes by Denis Waitley ...
"A dream is your creative vision for your life in the future. You must break out of your current comfort zone and become comfortable with the unfamiliar and the unknown." -- Denis Waitley
"Goals provide the energy source that powers our lives. One of the best ways we can get the most from the energy we have is to focus it. That is what goals can do for us; concentrate our energy." -- Denis Waitley
"Perfection is devastated by failure, while excellence learns from failure." -- Denis Waitley
"Life is inherently risky. There is only one big risk you should avoid at all costs, and that is the risk of doing nothing." -- Denis Waitley
"Losers make promises they often break. Winners make commitments they always keep." -- Denis Waitley
"Success is almost totally dependent upon drive and persistence. The extra energy required to make another effort or try another approach is the secret of winning." -- Denis Waitley
"The reason most people never reach their goals is that they don't define them, learn about them, or even seriously consider them as believable or achievable. Winners can tell you where they are going, what they plan to do along the way, and who will be sharing the adventure with them." -- Denis Waitley
"Mistakes are painful when they happen, but years later a collection of mistakes is what is called experience." -- Denis Waitley
Articles by Denis Waitley ...
From Motivation to Motive-Action
Model Yourself After the Best Individuals, Who Have Proven Their Success Over Time
Motivational Presentation Video of Denis Waitley ...
* Learn more about Denis Waitley's program The Seeds of Greatness