Menu
Each issue features exciting advice and ideas from the leaders in motivation and self-improvement! As a member of our free newsletter you get action packed ideas that you can implement right now to put yourself on the fast track to personal success.

David M. Corbin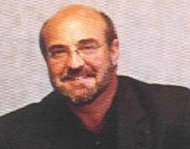 David M. Corbin, BS, CPC, is a highly experienced and talented businessman, management and personnel trainer, speaker, author and consultant.
He has custom designed and facilitated training programs that focus on building productivity enhancing systems, and developing and maintaining effective organizational personnel.
He has served as President of public traded firms, invented award winning business and healthcare products and advised scores of businesses throughout the world.
He has worked directly with the President's office at AT&T, Hallmark, and Sprint. Mr. Corbin was recruited by the office of the Secretary of the Veterans Administration, to train all of the Directors of the Veteran Medical Centers. Training programs have included, but are certainly not limited to, Change Management seminars, Marketing seminars, and numerous Manager and Supervisory Development workshops.
David has been a featured speaker for INC Magazine's national and regional business conferences since 1995. His full service consulting and development firm specializes in maximizing the productivity and profitability of business, industry and governments.
Corbin has been able to assist clients in reaching their corporate productivity goals through the use of high content, high utility, results oriented seminars and consultations.