Menu
Each issue features exciting advice and ideas from the leaders in motivation and self-improvement! As a member of our free newsletter you get action packed ideas that you can implement right now to put yourself on the fast track to personal success.

Bob Burg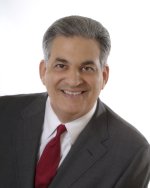 Bob Burg shares information on topics vital to the success of today's business person. They are, "How to Cultivate a Network Of Endless Referrals", "The Art of Positive Persuasion" and important success lessons from the business parable that he co-authored with John David Mann, "The Go-Giver."
Bob has spoken for corporations and associations internationally, including fortune 500 companies, franchises, and numerous direct sales organizations. His articles have been published in hundreds of trade and professional magazines, and he has appeared on networks and talk shows ranging from CNN-FN to CBS Radio News to Montel.
He has been on the national rally circuit, sharing the platform with legends such as Zig Ziglar, Brian Tracy, Denis Waitley, CNN's Larry King, Debbie Fields, Today Show's Willard Scott, Radio Legend Paul Harvey, Mary Lou Retton, Jim Rohn, Charlie Jones, Coach Lou Holtz, the late Og Mandino, former U.S. President Gerald Ford, and many others.
His books, "Endless Referrals: Network Your Everyday Contacts Into Sales", "Winning Without Intimidation: How to Master the Art of Positive Persuasion", "The Go-Giver", and others have collectively sold well over a million copies.
Bob is a staunch supporter and defender of the American Free Enterprise system, and utilizes his networking skills for charities as well, being a former Palm Beach County-Leukemia Society "Man of the Year" for his fundraising efforts on that organization's behalf.
Visit the Bob Burg website.
Quotes by Bob Burg ...
"Exposure plus 95 cents might buy you a decent cup of coffee. The key is to 'position' yourself in your market as the expert, the resource, the only person your prospect would ever even THINK of doing business with, or referring to others." -- Bob Burg

"Does he or she know you, like you, and trust you? Does he want to see you succeed? Does she want to help you find new business? If so, then you have yourself a 'Personal Walking Ambassador.'" -- Bob Burg

"Your true worth is determined by how much more you give in value than you take in payment." -- Bob Burg

"Tact is the ability to say something in a way that makes the other person feel less threatened or defensive and more open to you and your ideas." -- Bob Burg

"Your true value is determined by how much more you give in value than you take in payment." -- Bob Burg
Articles by Bob Burg ...
The "Trust You Factor"
Natural Increase