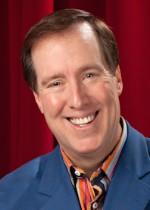 In the 1930's the United States government told us a lie. They told us that if we were working 40 hours per week…we were fully employed. Wow. That may have been the first time in 5000 years of recorded human history that anyone had ever heard that! Historically, a typical workweek included 12-hour days, six days a week.
There are 168 hours in a week. As a guy who has worked plenty of 80- and 90-hour weeks, I can tell you there's nothing that says you can't work more than 40 of them. As a matter of fact, some of the most successful people I know are people who work half-time…12-hour days.

=>> Click to read the full article...