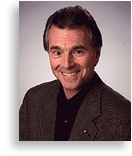 I think everybody needs to know "who is the best customer for me?" Here's how you can generate a description of that individual.
List five of your best current customers. After you have them listed, describe as many characteristics of each one as you can. How do they do business; how do they think; where did they go to school; what information sources do they turn to; what level of financial success are they experiencing; how many different locations are they operating from?
Also note what resource they came from. Were they a referral? Did they come from a response to advertising or direct mail, or what?

=>> Click to read the full article...