---

Free Motivation ezine
Each issue features exciting advice and ideas from the leaders in motivation and self-improvement -- names you've come to know like: Zig Ziglar, Jim Rohn, Brian Tracy, Bob Burg, Josh Hinds, plus many more super-stars of motivation! As a member of our free newsletter you get action packed ideas that you can implement right now to put yourself on the fast track to personal success.

* We respect your privacy. Your e-mail address will never be shared or sold to anyone.

Barbara Sher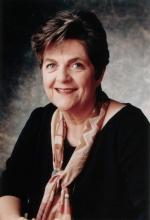 Barbara Sher is a business owner, career counselor, and the bestselling author of six books on goal achievement and teamwork. She has taught team building, goal-achievement, communication skills, networking and brainstorming in schools, companies and at conferences all over the world.

She has appeared on national and local radio and television, including Oprah, The Donahue Show, The Today Show, 60 Minutes, CNN and Good Morning America.

Her first book Wishcraft: How to Get What You Really Want (Viking, Ballantine Books) has sold over a million copies since its first printing in 1979. The book came from Sher's 1972 motivational innovation, Success Teams, small groups whose members meet weekly to help each other find and achieve their dreams.

The Success Teams were an instant hit and were written up on the front page of The Wall Street Journal and in The New York Times. By 1976, Sher was running workshops to teach people how to create Success Teams throughout the United States and Europe.

Today, Sher's teams are operating in colleges and universities, career centers, Fortune 100 companies and entrepreneur associations in countries from the US. to Nepal, Siberia, Israel, Canada, Thailand, Australia, and Bulgaria.

When Sher discovered that many people were unsure of their goals, she began hosting problem-solving sessions and developing dozens of powerful techniques that freed people from "goal-paralysis." These techniques are developed and refined in all her books, workshops, audio courses and television specials.

Barbara Sher's next three books were published by Dell/Delacorte: The New York Times best-seller I Could Do Anything if I Only Knew What It Was was followed in 1996 by Live the Life You Love in Ten Easy Step-by-Step Lessons, which won the first award ever given for "Best Motivational Book of the Year" by the Books For A Better Life Award Commission.

Her fifth book, It's Only Too Late If You Don't Start Now, How to Create Your Second Life at Any Age, a highly unconventional look at the second half of life, has turned ideas of midlife on their ear and her hilarious hour-long PBS special by the same name has been submitted for an Emmy nomination and is winning accolades wherever it is shown.

The latest book, Barbara Sher's Idea Book, published by Genius Press Unltd in 2003, is the first in a new series called How to Do What You Love Without Starving to Death. This book and other new books and tapes can be found as they become available at www.geniuspress.com.

Two more PBS specials followed her first: "Live the Life You Love/Map to Success," and "Barbara Sher's Idea Party". Her originality, humor and compassion continue to create excitement and draw new supporters to public television year after year. Her work has been called "standup comedy with a message," In 2000, She won an honorary PhD from Lasell College in recognition of her "extraordinary achievements .. and inspirational leadership in helping people to attain their personal and professional dreams.

Presently, Barbara consults with individual clients, runs lively interactive workshops as well as telephone classes and idea parties, speaks in front of companies and organizations around the world.
Quotes by Barbara Sher ...
"You must go after your wish. As soon as you start to pursue a dream, your life wakes up and everything has meaning."
-- Barbara Sher

"Doing is a quantum leap from imagining." -- Barbara Sher

"Every single one of us can do things that no one else can do - can love things that no one else can love. We are like violins. We can be used for doorstops, or we can make music." -- Barbara Sher

"Imaginary obstacles are insurmountable. Real ones aren't."
-- Barbara Sher

"The amount of good luck coming your way depends on your willingness to act." -- Barbara Sher

"When you play it too safe, you're taking the biggest risk of your life. Time is the only wealth we're given." -- Barbara Sher

"You can learn new things at any time in your life if you're willing to be a beginner. If you actually learn to like being a beginner, the whole world opens up to you." -- Barbara Sher



(Your email address will not be shared, or rented,
and you'll be free to unsubscribe at any time.)