Jeff Keller Success Interview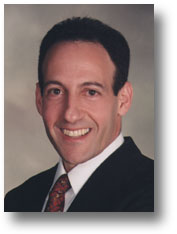 Josh Hinds: Jeff thanks for taking the time to be here with us. Could you give us an overview of your background, as well as what led you into public speaking and writing?
Jeff Keller: I was born in New York City and lived in the Borough of Queens throughout my childhood. Although I was a good student, I lacked confidence and was very shy.
As a teenager, I wanted to be an attorney. After completing my college studies, I attended law school and graduated in 1980. I thought that I would be an attorney for the rest of my life. However, after practicing law for a few years, I found that I didn't like my work at all. I knew absolutely nothing at that time about attitude and motivational principles. I felt "trapped" and had no idea what other kind of work I could do.
The turning point of my life came in 1985. At the time, I was 30 years old -- and extremely discouraged about my work and my life. I remember sitting alone in my den at home one night. I knew something had to change. Not knowing what to do, I simply said out loud, "There has to be more to my life than this misery and unhappiness." Immediately, I became drawn to books and tape programs on attitude and the power of the mind.
I began to read motivational books and listen to motivational tapes every day. It made a profound difference in my attitude. I felt like a person who had wandered in the desert with a parched throat - and then suddenly found water. I felt better. I had more energy. And I started to achieve goals that I would never have accomplished before. I got so excited about the changes in my own life that I started to do some speaking and writing about attitude and motivation. Based on the positive response I received, I made the decision to pursue a full time career as a motivational speaker and author.
My passion is to share with others the principles that have transformed my life, because I know that others can be successful by following these principles.
Josh Hinds: Jeff, what would you consider your greatest accomplishment to date? On the other hand, what would you consider your biggest failure or disappointment?
Jeff Keller: There are two accomplishments that come to mind, although I try not to dwell too much on the past. First, my transition from being an attorney to a career as a motivational speaker and writer.
The second item is my book, Attitude is Everything. The book has helped many people all over the world, and for that, I am grateful. As for failures and disappointments, I've had many of them! I always feel that I should have done a better job in marketing myself and my motivational products - that I should have progressed more quickly than I did.
Josh Hinds: How has each influenced the person you are today? Do you find that you learn more from a failure or an achievement?
Jeff Keller: I have definitely learned more from failure, and I think that is true for most people. Success breeds complacency. Failure makes you take a hard look at what you are doing and motivates you to make adjustments. I also believe that failures and disappointments always lead to opportunities.
Josh Hinds: Jeff, what is your definition of success?
Jeff Keller: My definition of success changes all the time. Right now, I would define success as having two components. The first component is to have the courage and discipline to develop your own unique talents. Every person comes to this earth with certain talents. When we develop and use our talents, we feel fulfilled and we serve others (who can benefit from our gifts). The second component of success is to be growing in love and to develop a deeper connection with God.
Josh Hinds: Jeff, your web site states "Motivation is like a fire; unless you add fuel, it goes out." I believe that is so true, can you expand on that idea, as well as offer some of the things you do to keep yourself motivated at peak levels?
Jeff Keller: Josh, I believe that repetition is the key to building a positive attitude - at least that has been my experience. If you want to be positive and achieve your dreams, read positive material every day.
Listen to motivational audio programs every day. Hang around positive people. Use positive words that move you in the direction of what you want. In other words, saturate your mind with positive input. Of course, you should also limit the negative input. You will then begin to develop a positive attitude and to take action consistent with that new attitude. That's how I changed my own life.
For more than 15 years, I have read something positive every day. Of course, I also get inspiration from your excellent e-zine: Let's Talk Motivation. For 10 years, I listened to motivational audio programs every day. Now, I listen to motivational audio programs around three times a week. I have a circle of friends and colleagues who are extremely positive. They inspire me to dream big dreams and to follow through on them. As I see it, you can't have enough positive influences.
Josh Hinds: You're the author of the book, 'Attitude is Everything', a video program, "Your Path To Greatness", and the audio program, 'Success from Soup to Nuts.' Would you share with everyone an overview of each?
Jeff Keller: Thanks for that opportunity, Josh. My book, 'Attitude is Everything' is a 130 page paperback that contains 12 lessons on attitude and success. It's a very easy book to read and gives a clear blueprint for improving your attitude and being more successful.
The book has been translated into 6 foreign languages. Even if you are not much of a reader, you will be able to read and enjoy this book.
"Your Path to Greatness" contains two VHS cassettes from live presentations I delivered. Each presentation is about 40 minutes. The first video covers these topics: taking responsibility for your results and making your own luck; building a positive attitude and using words that support your goals; creating a positive environment to accelerate your success.
The second video covers these topics: confronting your fears and developing your potential; finding the benefit in every adversity; achieving extraordinary results through the power of commitment.
My audio program, 'Success from Soup to Nuts' is on CD and contains 50 motivational messages. It's a complete success course in one program. There are 6 CDs and 6 hours of material.
Each message is about 5-8 minutes in length. It's very convenient because you can pick and choose the message that you need to hear on a particular day. The initial response has been overwhelmingly positive.
Josh Hinds: What are the highlights of both your personal and professional life?
Jeff Keller: The highlight of my personal life is my marriage of 22 years to my wife, Dolores. In making a career transition from attorney to motivational speaker, Dolores was extremely supportive every step of the way. She has encouraged me to pursue my dreams. I am also very grateful to my parents, both of whom are now deceased. They taught me a code of ethics that has served me well in life.
I would not want to single out one event as the highlight of my professional life. Every day of my journey is a highlight! When people call or write to me (or send an e-mail) to tell me how much they have benefited from one of my articles, or from my presentations or other motivational resources, that means so much to me. I really enjoy talking with people one-on-one and hearing their stories and their dreams.
Josh Hinds: Jeff, in the industry of personal development you were an early entrant into going online (as far as having a website anyway). How important has having an online presence been to your success? What, if anything, would you have done differently, or done sooner?
Jeff Keller: I launched my web site in late 1997. It was one of the best moves I ever made. I have gotten a lot of business through my web site - both speaking engagements and product sales. The web site allows me to share my message and to communicate with people all over the world. I think the personal development field fits very well with the internet.
If I had it to do over again, I would have done everything SOONER. I would have started my e-zine sooner. I would have added the shopping cart to my site sooner. I would have made other enhancements to the site sooner.
I'm pretty conservative when it comes to making technological changes to my site. I'd be a lot further along if I had the technology know-how and fearless attitude of someone like you, Josh!
Josh Hinds: Jeff, you're a very sought after speaker. What advice can you offer to someone wanting to set out on a career in public speaking? In particular, what do you believe are some of the keys to marketing yourself effectively as a speaker?
Jeff Keller: I appreciate the compliment. To begin with, I think every successful speaker has a passion for the subject he or she is speaking about. If you're not enthused about the topic, the audience won't be enthused either.
Great speakers also have considerable knowledge of the subject matter. You don't have to know everything on the topic, but you should do your homework and also have some valuable personal experiences to share.
I would strongly recommend two resources for aspiring speakers: Toastmasters and National Speakers Association. Toastmasters is a great way to learn from other speakers and to get regular practice. You simply can't develop your speaking ability unless you speak a lot! National Speakers Association (NSA) is a collection of about 4,000 professional speakers who share their insights and techniques.
I have been a member since 1993 and it has been the most important part of my development as a speaker. NSA does have membership requirements (you have to do 20 or more paid speeches a year). However, many of their conventions and other programs are open to non-members as well.
NSA also has local chapters all over the United States and many of their meetings are open to non-members. There is also an international federation in NSA with organizations in Canada, Europe, Australia and New Zealand.
I would also advise any aspiring speaker to have the courage to be yourself. The tendency at the outset is to try to imitate or copy other famous speakers. You'll never succeed trying to be someone else.
The audience wants to hear the authentic YOU - that's when you make the connection with the audience. They want to hear your stories (not Zig Ziglar's stories!) and to see your personality.
Regarding marketing, this is probably the toughest issue for many speakers. After more than 15 years in this business, I still have a lot to learn on this subject. It's important to be visible - to be speaking a lot and also to contribute articles with your contact information (and link to your web site). We could talk for hours on this subject, Josh!
Josh Hinds: In your opinion, how important is having a mentor? And who are some of the people who have had the greatest impact on you?
Jeff Keller: I am probably one of the few motivational speakers in the world who did not have a close relationship with a mentor. I don't know why that has happened, and most people benefit greatly from having a mentor. By reading motivational materials and listening to audio programs, I felt as if these motivational speakers and authors were my mentors - although I did not know them personally.
The person who has had the greatest impact on me has been my father, who is now deceased. My dad taught me valuable lessons about ethics, discipline and how to treat others.
Josh Hinds: If you had to list your strongest attribute that has helped you achieve the success you've had thus far, what would it be?
Jeff Keller: As you might imagine from the name of my company (Attitude is Everything), the key has been my development of a positive attitude. Attitude is the foundation for success, health and spiritual growth. In addition, my success is the result of my willingness to follow my heart and to blaze my own path, regardless of what other people thought.
Josh Hinds: What are your favorite three personal development books or tapes of all time? And what did you find most valuable about them?
Jeff Keller: Now that's an unfair question, Josh. How can I limit it to three? If I have to pick three books, here goes:
Think and Grow Rich by Napoleon Hill - this book is a classic that covers attitude, desire, purpose and other vital motivational principles. Very powerfully written with great stories.
The Greatest Salesman in the World by Og Mandino - this is a book you could read in one sitting and it contains profound insights. All of Og Mandino's books are excellent.
The Power of Now by Eckhart Tolle - a very different kind of book that teaches us to live in the present moment - and how all of our problems come from focusing on the past or the future.
If I have to pick three audio programs, I would pick the following: Lead the Field by Earl Nightingale - so much wisdom on attitude, goals, etc. from one of the greatest success writers and speakers of all time.
It's All Within Your Reach by Mike Wickett - I learned valuable lessons on self-esteem from this wonderful audio program.
Wayne Dyer's Audio programs - can't single out one of them, because he has so many fantastic programs. He focuses on the spiritual truths - and there is nothing more important than that.
Josh Hinds: Can you touch on goal setting? How important is it - and can you share a few goal setting techniques that you find particularly effective?
Jeff Keller: I'm glad you asked this question, Josh. My answer may surprise many people. I have studied goal setting for 20 years - and I still don't have a handle on this complex subject.
Motivational speakers and writers frequently oversimplify goal setting. Traditional goal setting tells you to set specific written goals with time deadlines, affirm them, be positive, take action and follow through. It sounds great in theory, except for one problem - most people don't achieve their goals using this method!
The vast majority fall way short of the mark. I have set goals using this formula and have failed to achieve many of them. I'll also bet that virtually all of the people reading this interview have failed to achieve many of THEIR goals. (despite the fact that they were positive and took considerable action)
I have learned a lot by listening to other successful people who succeeded without setting goals. Actor Harrison Ford has said that he did not have a goal of becoming a movie star. Antonio Banderas said he never sets goals and finds goal setting very limiting. Cindy Crawford never set out to be a "supermodel." Yet, these people are quite successful and have had a huge impact.
Former Secretary of State Madeline Albright said she never set a goal of becoming Secretary of State - or for becoming ambassador to the United Nations. And, I'm guessing that Vincent Van Gogh did not have a goal reduced to writing that said: "I will paint three masterpieces in the next 90 days and earn one million dollars."
All of these people succeeded without setting goals. Therefore, some people can be hugely successful without using traditional goal setting methods.
HOWEVER, I want to give a balanced view on the subject. In business and in sales, I have found that to be successful, you DO need to be a goal setter (using many of the traditional methods). In business and in sales, you need to get results quickly. Either you produce, or you're "out of the game." If Harrison Ford worked as an insurance salesman, he probably would have failed miserably.
When I say that some people succeed without goals, I want to make it clear that these people still have a clear vision of what they want to do in life. They are passionate about what they do, they are constantly learning and growing in their field, they are willing to take risks, and they are committed to do whatever it takes to keep moving forward.
If I have confused a bunch of people here, that's ok. I want people to start thinking more about goal setting - instead of simply following methods that don't work for them. Traditional goal setting does work for some people, and I would encourage those people to continue using them. But they don't work for everyone - and the statistics prove that very convincingly.
By the way, I also feel that "failed" goals serve a purpose - to re-direct us to a better path. Often, we set goals based on what others tell us to do - or what seems like a good way to be successful or make money. When we don't achieve these goals, we give up on these goals and then have an opportunity to pursue a different path, which is often more authentic and more in line with our unique talents and our mission.
Josh Hinds: Jeff, what strategy or method do you use to manage your time?
Jeff Keller: I don't use any formal program. Like many people, I prepare weekly and daily "to do" lists - and then concentrate on doing the highest priority tasks first. Like many people, I sometimes "stray" from those priorities! In my view, the biggest mistake people make is to neglect taking time to be healthy. I think it's essential to exercise, stretch and have periods of solitude on a regular basis. When you have a sense of calmness and well-being, you're much more productive.
Josh Hinds: Jeff, thanks for taking the time to join us. Is there anything else you'd like to share with our audience?
Jeff Keller: Thank you for giving me this opportunity to share some of my views with your visitors. If anyone would like further information about my motivational presentations and resources, they can visit www.attitudeiseverything.com. While at the site, I invite everyone to sign up for my free monthly e-mail newsletter, Here's To Your Success.
Before I offer some final words, I want to applaud you, Josh, on the wonderful motivational community you have created here. Your site is helping people all over the world to live a better life. On a personal level, I admire you for your ethics and for your generosity in assisting others.
Here are my parting thoughts: I think everyone comes to this earth with some very unique talents - and a unique personality. Have the courage to be yourself and to develop those talents.
Everything in your life happens for a reason and every situation is there to benefit you in some way. With a great attitude, discipline and commitment, you can live an extraordinary life, while serving others along the way.
A Motivation Community
Motivational Books
By Josh Hinds

By Josh Hinds