Featured



The 8th Habit: From Effectiveness to Greatness
by Dr. Stephen R. Covey
---
<- Back to the Motivational H.O.F.
---

Free Motivation ezine
Each issue features exciting advice and ideas from the leaders in motivation and self-improvement -- names you've come to know like:
Zig Ziglar
,
Jim Rohn
,
Brian Tracy
,
Bob Burg
,
Josh Hinds
, plus many more super-stars of motivation! As a member of our free newsletter you get action packed ideas that you can implement right now to put yourself on the fast track to personal success.
* We respect your privacy. Your e-mail address will never be shared or sold to anyone.
Stephen Covey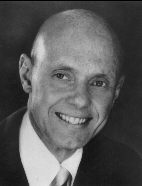 Stephen R. Covey was chairman and founder of Covey Leadership Center, a worldwide, leadership development firm.

He is author of the phenomenally successful best-seller The 7 Habits of Highly Effective People, with over 6 million copies sold in 32 languages.

Dr. Covey is respected internationally as an author, lecturer, teacher and leadership mentor. For more than 30 years, he trained thousands of leaders in business, industry, education, and government. Dr. Covey's expertise encompasses the fields of personal relations, organizational development, management and leadership.

Dr. Covey served as an officer and board member of several corporations, an administrative assistant to the president of Brigham Young University, a visiting professor at the University of Utah and at Belfast Technical College, as well as a popular faculty member for the Young President's Organization. He was married to Sandra Merrill Covey, and they are the parents of nine children.

Born: October 24, 1932
Died: July 16, 2012
Quotes by Stephen Covey ...
"We are the creative force of our life, and through our own decisions rather than our conditions, if we carefully learn to do certain things, we can accomplish those goals." -- Stephen Covey

"Begin with the end in mind." -- Stephen Covey

"Live out of your imagination, not your history." -- Stephen Covey

"I'm convinced that we can write and live our own scripts more than most people will acknowledge. I also know the price that must be paid. It's a real struggle to do it. It requires visualization and affirmation. It involves living a life of integrity, starting with making and keeping promises, until the whole human personality the senses, the thinking, the feeling, and the intuition are ultimately integrated and harmonized." -- Stephen Covey

"Accountability breeds response-ability." -- Stephen Covey

"Always treat your employees exactly as you want them to treat your best customers." -- Stephen Covey

"We are not animals. We are not a product of what has happened to us in our past. We have the power of choice." -- Stephen Covey

"Effective leadership is putting first things first. Effective management is discipline, carrying it out." -- Stephen Covey

"If you put good people in bad systems you get bad results. You have to water the flowers you want to grow." -- Stephen Covey

"Most people struggle with life balance simply because they haven't paid the price to decide what is really important to them."
-- Stephen Covey

"Management works in the system; leadership works on the system." -- Stephen Covey

"Many people seem to think that success in one area can compensate for failure in other areas." -- Stephen Covey

"Seek first to understand, then to be understood."
-- Stephen Covey


Recommended...
The 8th Habit: From Effectiveness to Greatness
by Dr. Stephen R. Covey
(Your email address will not be shared, or rented,
and you'll be free to unsubscribe at any time.)