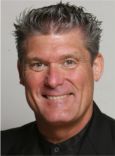 "People do not attract that which they want, but that which they are."  – As A Man Thinketh
To put it another way: When you stop working on what it is you're trying to get, and start working on you, only then will you get what it is you want.
It really is very basic when you think about it. Jim Rohn says, "To attract attractive people, you must be attractive. To attract powerful people, you must be powerful. To attract committed people, you must be committed. Instead of going to work on them, you go to work on yourself. If you become, you can attract."

=>> Click to read the full article...