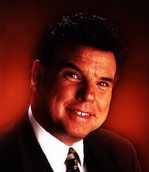 Here's the best way I've ever found to pull the best performance out of yourself. It's an extremely simple method. Not easy, simple. First, hang copies of these twelve words where you'll see them at work, in your car, and at your home base:
I MUST DO THE MOST PRODUCTIVE THING POSSIBLE AT EVERY GIVEN MOMENT.
Now comes the important part:
Dedicate yourself to living that declaration.
It doesn't change anything to look at those words once in a while and think, "That's what I'm going to start doing just as soon as I can get myself together." If you really want to achieve, start living by those dozen words now.

=>> Click to read the full article...