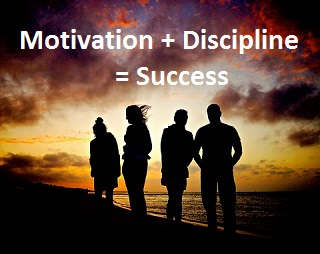 For you to succeed in any path or endeavor you wish to take, you need self-discipline. No matter how hardworking and motivated you are, without discipline, you will never be able to realize your goals and achieve success. It is one crucial attribute that you need in order to be the best in anything that you do and to have the right attitude and mindset to realize your goals.
Is discipline better than motivation for your success? The answer is yes!

=>> Click to read the full article...