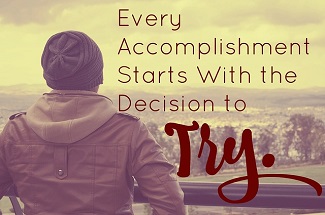 What does it mean to be motivated? Does it mean that I will feel super enthusiastic about a Goal? Or does it mean that I finally have a vision on where I want to go, and I get to share it with my fellow man?
When it comes to motivation we may feel that we are ready to take on the world at times. At other times, we may not feel motivated because we don't motivate ourselves. We get in the downward spiral telling ourselves that we cannot do it. We tell ourselves we will fail and everyone will laugh at us.

=>> Click to read the full article...