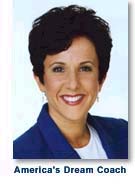 You can create a Passion Quest to find your purpose, create new dreams and gain greater clarity. You don't even have to put your whole life on hold.
You can take a day, weekend, week or year… the purpose is to find, discover or reconnect to what you love… and then to follow it.
Let life lead you to and through the unknown where amazing gifts and insights often await. Connecting with yourself on a deeper level will help you achieve your dreams so in order to do this; you might choose to go on a Passion Quest.
For a period of time, explore using passion as the barometer for deciding what you will and won't do (when choice is an option).
Whether work-related or during personal time, notice what excites you versus what drains you. Re-ignite your passion by simply doing more of what you love.
It's an amazing thing when we take a little precious time for our Soul. It can inform us of what it actually needs.
I was somewhat surprised that my Passion Quest started out with visits to doctors, the dentist, body worker and the likes of that. It seemed that there was overdue maintenance and tuning up required.
I rewarded myself with a visit to a nearby spa where I had a massage and a mud wrap (trust me, it sounds odd but was heavenly)… and swam and sunned.
I also took a journal and some markers with me to do a little Soul work. My Soul informed me that this Passion Quest would have three parts:
1. Prep – getting my proverbial house/body/heart in order.
2. Inner work – meditating, asking reflective questions, listening for answers, writing and art work.
3. Outer work – time to follow myself, explore and experiment.
I am opening to what I truly love and what has great meaning to me at this time of my life. It's a bit scary to ask these kinds of questions, since the answers hold unknown potential and often require that we grow or change in ways we can't imagine.
How do you Passion Quest or take time to connect with your deeper truth and wisdom? What are you passionate about? What one thing do you love doing that might be your non-negotiable for this week?
Taking quality time for our heart and soul is an act of generosity. If you think it's selfish, consider this. Connected to your passion and dreams, you will have more love, joy and energy to share with the people you love and care most about.
You'll also have extra resource for your dreams and projects. You can even use a Passion Quest to create some new dreams!
____________
Marcia Wieder is a motivational speaker, specializing in helping people make their dreams real! In addition to her speaking and coaching she is the author of several books, and programs. Click here to visit her website and learn more about the inspiring work she does.
-What are some of the ways you go about taking the time to connect with your goals and dreams?
Featured:
Get the motivational & inspiring book, It's Your Life, LIVE BIG! by Josh Hinds — you'll learn strategies for living BIG and achieving your goals and dreams!
*If you enjoyed the article you just read be sure to join our free motivational newsletter!